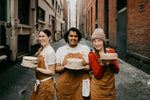 THE PASTRY PROJECT
Founded in 2019 by two pastry-loving, justice-driven women. We started The Pastry Project to make pastry education and employment more equitable. Our focus is to have fun and do good, and for our community to join us in this work! We've created products like our pastry kit subscription and chef-instructed classes so that bakers all over the country can join us in our mission to break barriers and bake with purpose.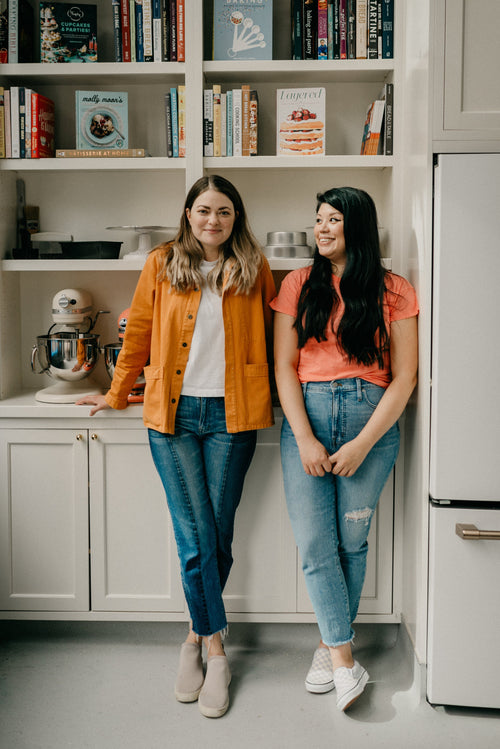 HEATHER + EMILY
We met years ago at Molly Moon's Ice Cream, where Heather was the Head Chef and Emily was the Director of Social Impact.
Through our work together trying to place individuals from community partners at a job in a fast-paced ice cream kitchen, we found there were barriers to opportunity for many. We started The Pastry Project to make a pastry education and job more accessible and to create opportunity for those that need it.
The Pastry Project provides 14 weeks of free baking and pastry job skills training, soft skills practice and job placement assistance to individuals with barriers.
We work with several Seattle-area nonprofit partners who refer applicants to our program and over thirty Seattle bakery, dessert shop and grocery store partners to help place our students in jobs using their skills after graduation.
We're all about having fun and doing good - come check us out at our community space in Pioneer Square.
We built The Pastry Project to benefit the entire community. That's why we have a free cookbook and tool library for anyone to learn and have fun in their home kitchen. Pickups are at our Pioneer Square location.
Startup costs are high and are a barrier for small businesses trying to get started. That's why we created our residency program to host baking and pastry businesses that need the space to do what they do best. Residencies are typically 6 months long, competitively priced, and include using the space for production, filming, selling or whatever other business needs to be done! Sign up for our newsletter and follow us on instagram to learn when residency slots are available.